Visitors the Luxembourg City market on Place Guillaume on Saturday morning were pleasantly surprised to given red Valentine's paper hearts by a group of refugee resident in the Grand Duchy.
A group of 20 refugees hailing from Iraq, Iran, Syria, Algeria ad Albania greeted shoppers by handing out the hearts as a token of thanks and indeed love, to the people of Luxembourg for welcoming them.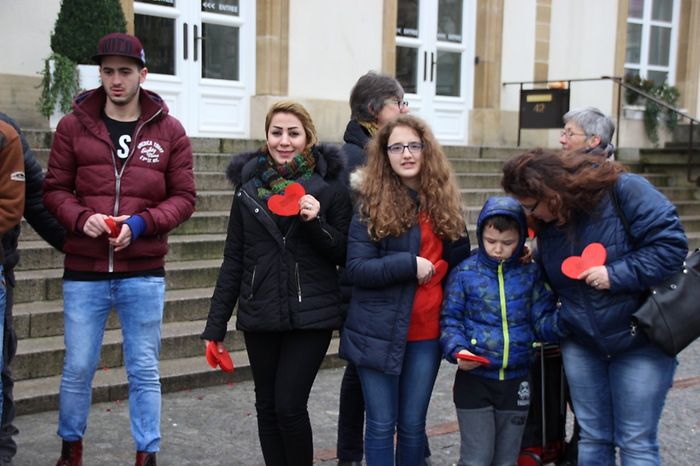 "Refugees love Luxembourg" was the simple message printed on the heart-shaped cards in an action that was the initiative of Iraqi journalist Ennas Al Sharifi and her husband Ali Talib Sahib together with the association ASTI.
The refugees wished to show the public appreciation for their new adopted home and the hospitality they have been shown, and what better way to do it than under the guises and symbols of Valentine's Day celebrations.